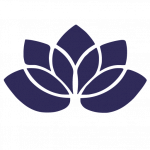 I am Licensed Professional and Nationally Certified Counselor who specializes in mood and anxiety disorders, post traumatic stress disorder, multicultural counseling, relationship issues and problems associated with emotional and physical abuse.
I combine my expertise in cognitive behavioral therapy with new approaches including EMDR, solution focus therapy and brief therapy.
Being myself an immigrant from Italy, I have over 20 years experience in counseling and training short term international sojourners as well as immigrants who reside in the greater Washington, D.C. area. I have extensive experience in counseling individuals who face trauma, domestic abuse and emotional abuse.
I am able to offer individual, couples and group counseling in Spanish, Italian and English.
Treatment Approach
My primary theoretical orientation is cognitive behavioral. I am also trained and draw on a variety of other approaches including brief psychodynamic, EMDR and solution focused psychotherapy. Psychotherapy requires your very active involvement and efforts to change your thoughts, feelings and behaviors.
I will ask for your feedback and views on your therapy, the efforts and progress we are making, and other aspects, and I would ask that you be open about these. Offering your views and responses when they are important to you is one of the ways you are an active partner in your therapy.
Education & Credentials
Master's degree from The George Washington University in Community Counseling.
Licensed as a counselor in the state of Virginia.
National Certified Counselor and a Certified Traumatologist.