"What a person desires is unfailing love" – King Solomon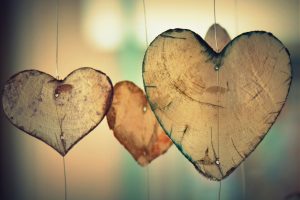 King Solomon's proverb wisely and succinctly captures the longing of mankind. This yearning is often at the heart of difficult issues such as depression, anxiety, fear, shame, toxic guilt and emotional pain.
Individuals, couples, children and families intensely desire to be accepted, to be loved, and to be considered worthwhile; they want to belong. Often, when this need is crushed, broken, and/or unfulfilled, it results in emotional and psychological struggles.
Therapy provides an opportunity to alleviate and resolve these personal difficulties and find hope to live a joy-filled and peaceful life.
Clients Testimonials:
"She is so good at understanding what I am trying to put into words – no matter what it is. Then, She helps get me "to a place" where when I leave, I feel like I am equipped to face my problems with proper thinking and the necessary tools to help me not get overwhelmed by certain things when they come up again. My favorite so far is giving myself permission to say "this is the present, it is not the past". I am so glad I have her for a counselor! (And I don't mind if she uses this on her website)." Sandra L
"Ms. Grant was very pleasant to talk to and gave me good guidance and direction. Thank you."  Karen F
"knowledgable, caring, professional."  Jennifer N
Vittoria Donato Grant, LPC NCC
Trauma Counseling and Recovery
Immediate Openings Available for Adolescent Counseling Virtual or in Person
---
The thing that is really hard, and really amazing, is giving up on being perfect and beginning the work of becoming yourself."

– Anna Quindlen