"What a person desires is unfailing love" – King Solomon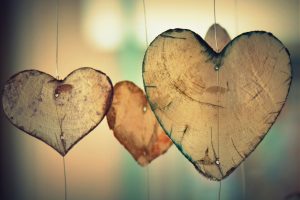 King Solomon's proverb wisely and succinctly captures the longing of mankind. This yearning is often at the heart of difficult issues such as depression, anxiety, fear, shame, toxic guilt and emotional pain.
Individuals, couples, children and families intensely desire to be accepted, to be loved, and to be considered worthwhile; they want to belong. Often, when this need is crushed, broken, and/or unfulfilled, it results in emotional and psychological struggles.
Therapy provides an opportunity to alleviate and resolve these personal difficulties and find hope to live a joy-filled and peaceful life.
---
Announcing a new addition to our team: Anna Laura Grant, M.A., M.S.
Conflict resolution and Restorative Justice specialist and trainer
Anna Laura has been an educator and facilitator for over 10 years. She is currently the Director of Conflict Resolution at a charter school in Washington, DC. She has a Masters in Bilingual and Multicultural Education, a Masters in Secondary Education, and a Masters in Conflict Analysis and Resolution from George Mason University. She provides workshops, training, and coaching in conflict analysis, healthy conflict resolution skills, small group facilitation, and restorative justice principles and practice to various organizations including schools, churches, and workplaces. Email her at annalauragrant@gmail.com for more information. 
The thing that is really hard, and really amazing, is giving up on being perfect and beginning the work of becoming yourself."

– Anna Quindlen